Alex's Donation Page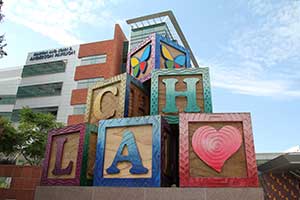 Welcome to my fundraising page!
I am excited to be part of the Malibu Triathlon in support of pediatric cancer research at Children's Hospital Los Angeles.
As many of you know, my son was diagnosed with leukemia when he was 2. He's fine now, but it was quite a process and we're very thankful for the medicine and facilities that saved him. While he wasn't treated at CHLA, he has a good friend that was, and we're grateful for the life-saving treatment his friend received there.
I've made five custom crossword puzzles for the occasion and will share them with you if you donate. And every donation will motivate me further to get myself in shape and complete this triathlon!
I very much appreciate whatever you can donate to help. Thank you!
View More
Achievements

Milestone
Raised the amount of money defined for this milestone

Personal Gift
Has made a donation to this event
Fundraising Honor Roll
Mr. George Lipman Henschel
$25